Personal Work
To peruse a complete catalogue of my personal game development projects, please see my itch.io page. For highlights of my work over recent years, venture on!
A campy, lightweight supplemental framework for D&D 5e that enables players to take on the role of defense attorneys and prosecutors locked in a battle for truth and for justice. Investigate crime scenes, puzzle over clues, cross-examine witnesses, and most importantly, shout "OBJECTION!" at the top of your lungs!
My contributions: Writing, game design
Goldmines, PI is a point-and-click detective game that fuses together influences from cosmic horror and film noire. As you investigate three missing-persons cases, you uncover the ruinous machinations of a powerful eldritch foe.
My contributions: Writing, gameplay design, programming, music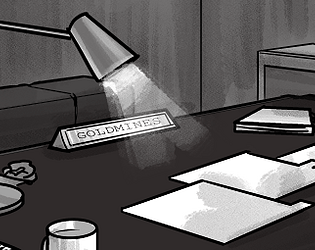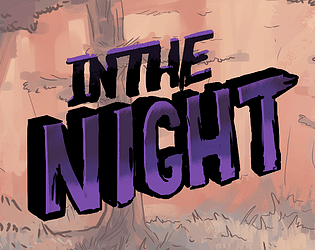 In the Night is a platformer/horror game based on the Little Red Riding Hood fairy tale. Merle the Squirrel bids goodbye to his parents as he traverses down through their hollow tree, on his way to visit Grandmother. As he journeys deeper into the tree, he finds that unexpected dangers are in store… Will he be able to return home?
My contributions: Gameplay design, level design, programming
In the night was created for UT Austin Game Jam 2019.
Cold Cold is puzzle platforming game wherein you play as Juniper, a winter sprite traversing a fantasy world that is chilled but not unfriendly. While there are dangers to be found in Juniper's world, it is still a world of beauty and magic, and Juniper is on a quest to improve it by building a welcome addition—a friendly snowman.
My contributions: Gameplay design, level design